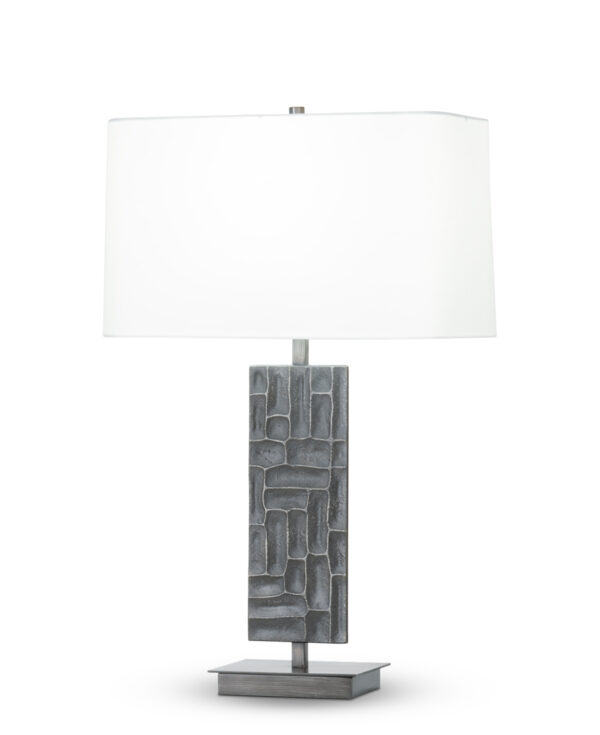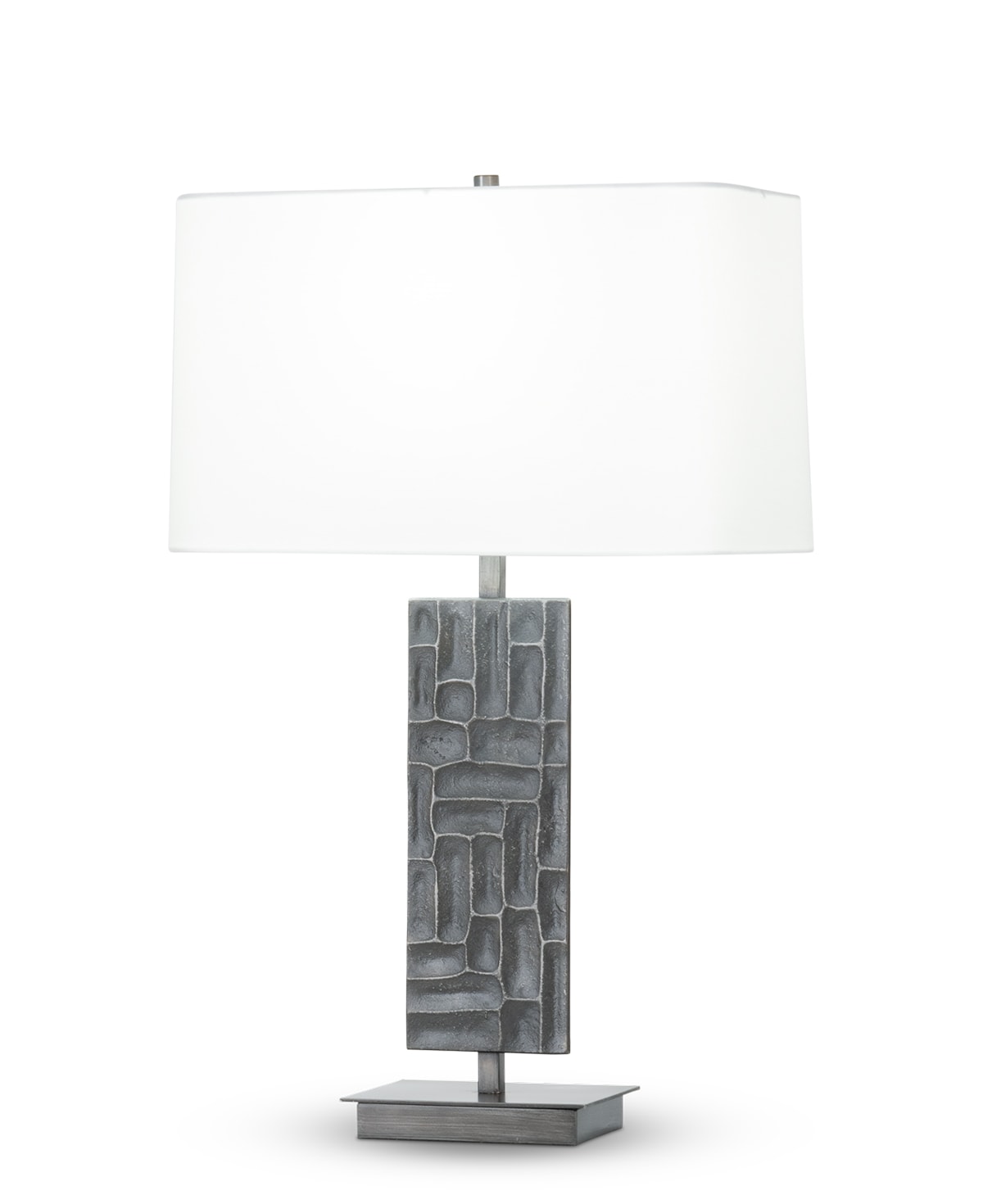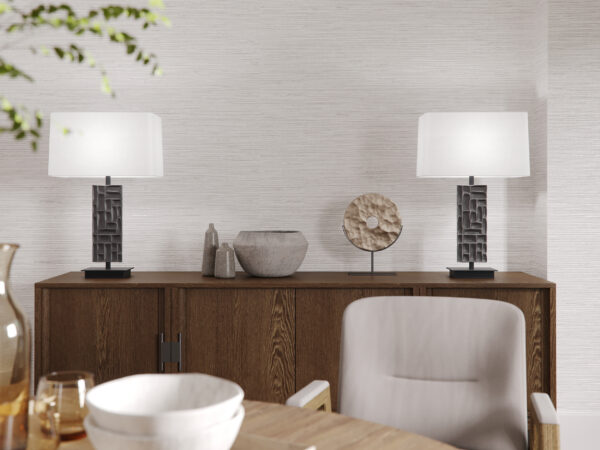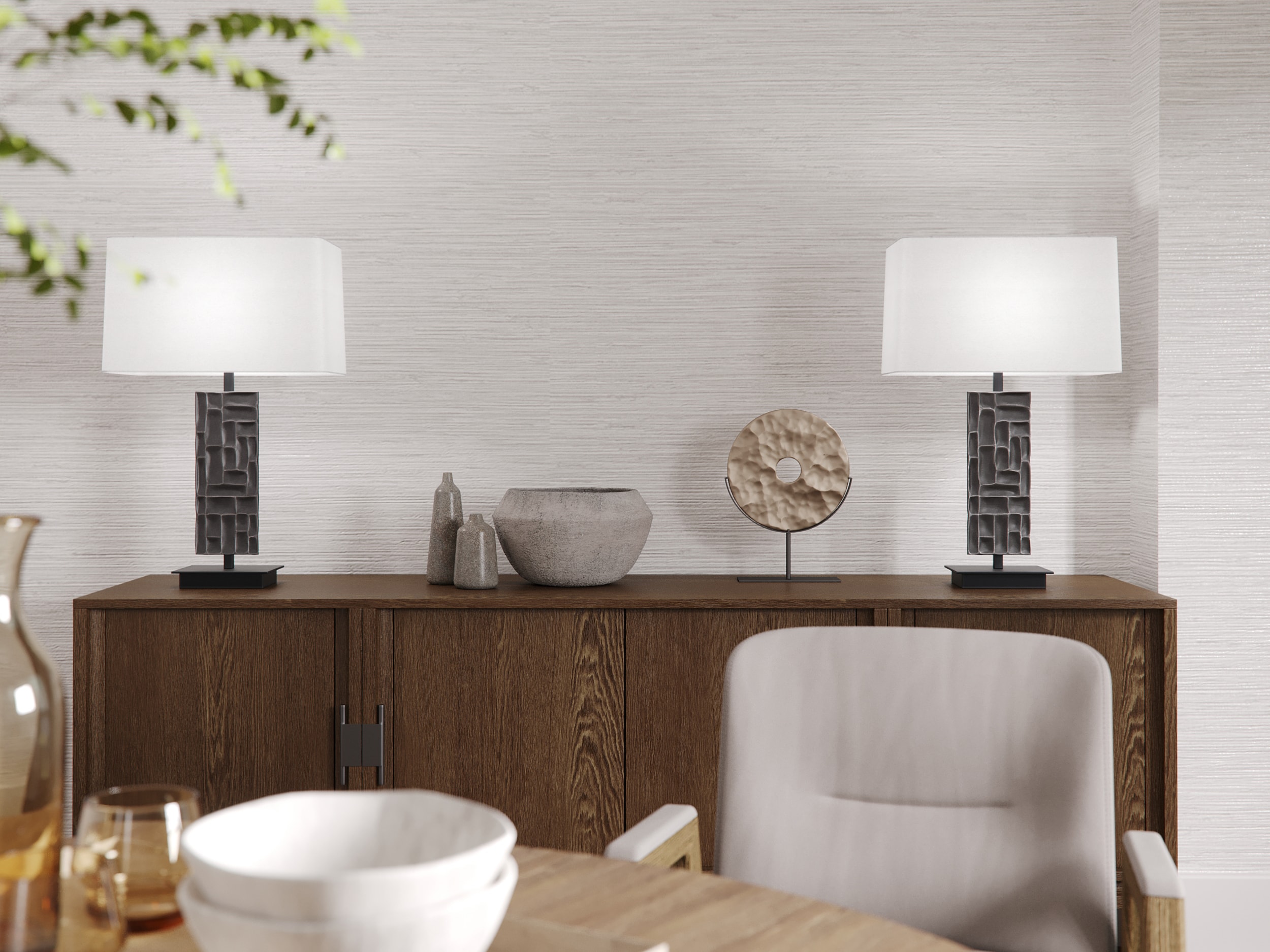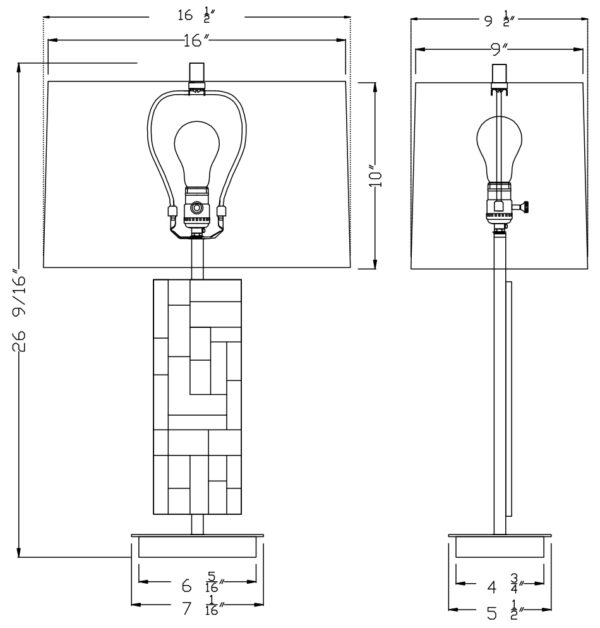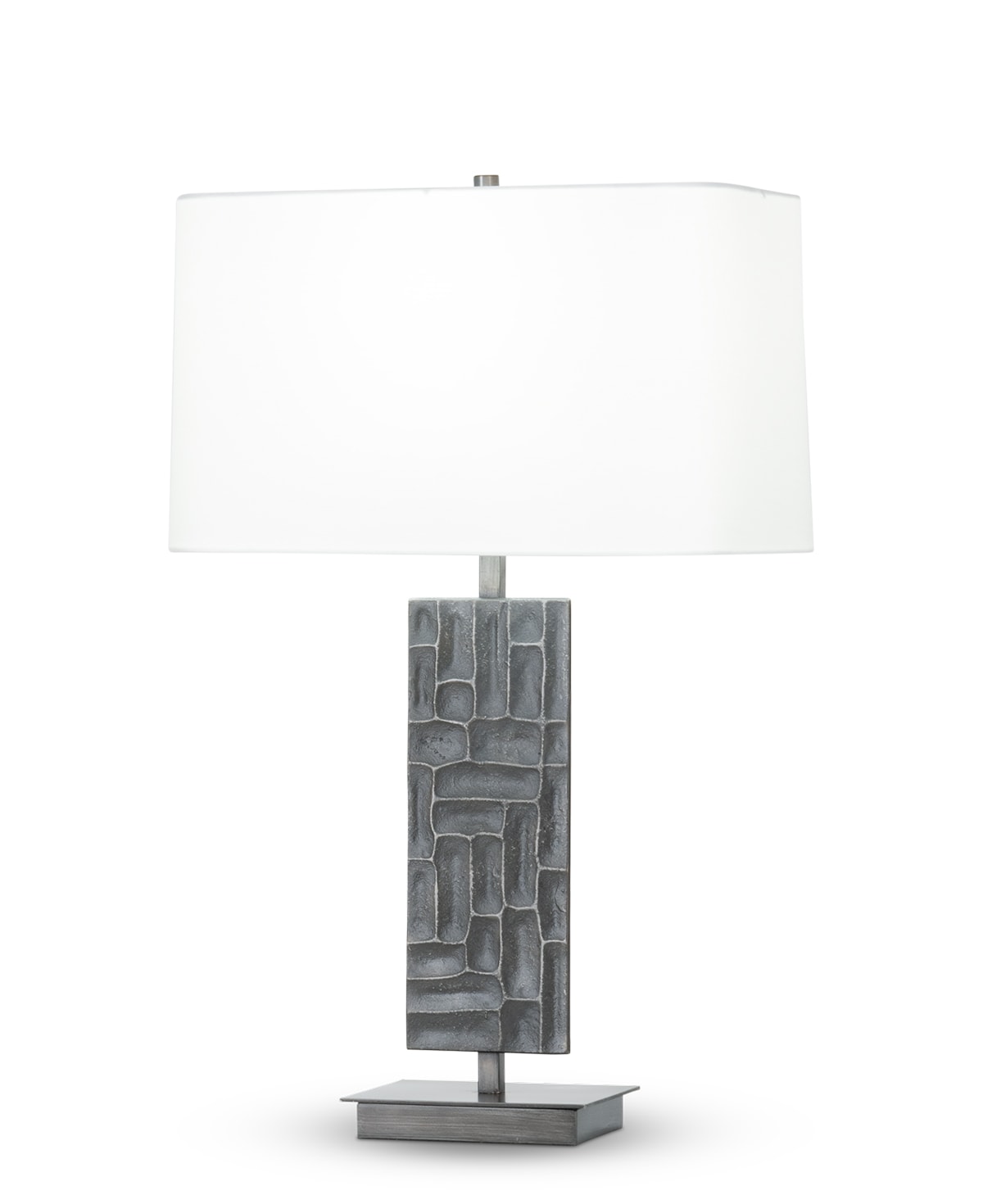 Product #4444
Sybil Table Lamp
New!
HEIGHT: 26.5″H
FINISH: metal, antique black finish
SHADE: rounded rectangle; 16″W(t) x 9″D(t) x 16.5″W(b) x 9.5″D(b) x 10″H
SOCKET: 150W 3-way
WEIGHT: 10 lbs

Like an artifact in a museum, the square metal medallion on this table lamp is affixed to a slender stem. Carvings that look handmade give this lamp a bespoke quality, while its rounded rectangular shade adds a simple finishing detail.