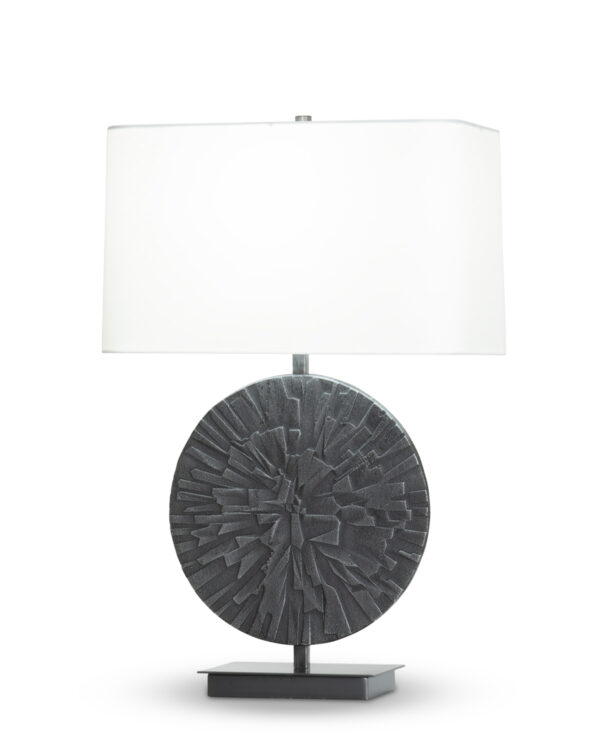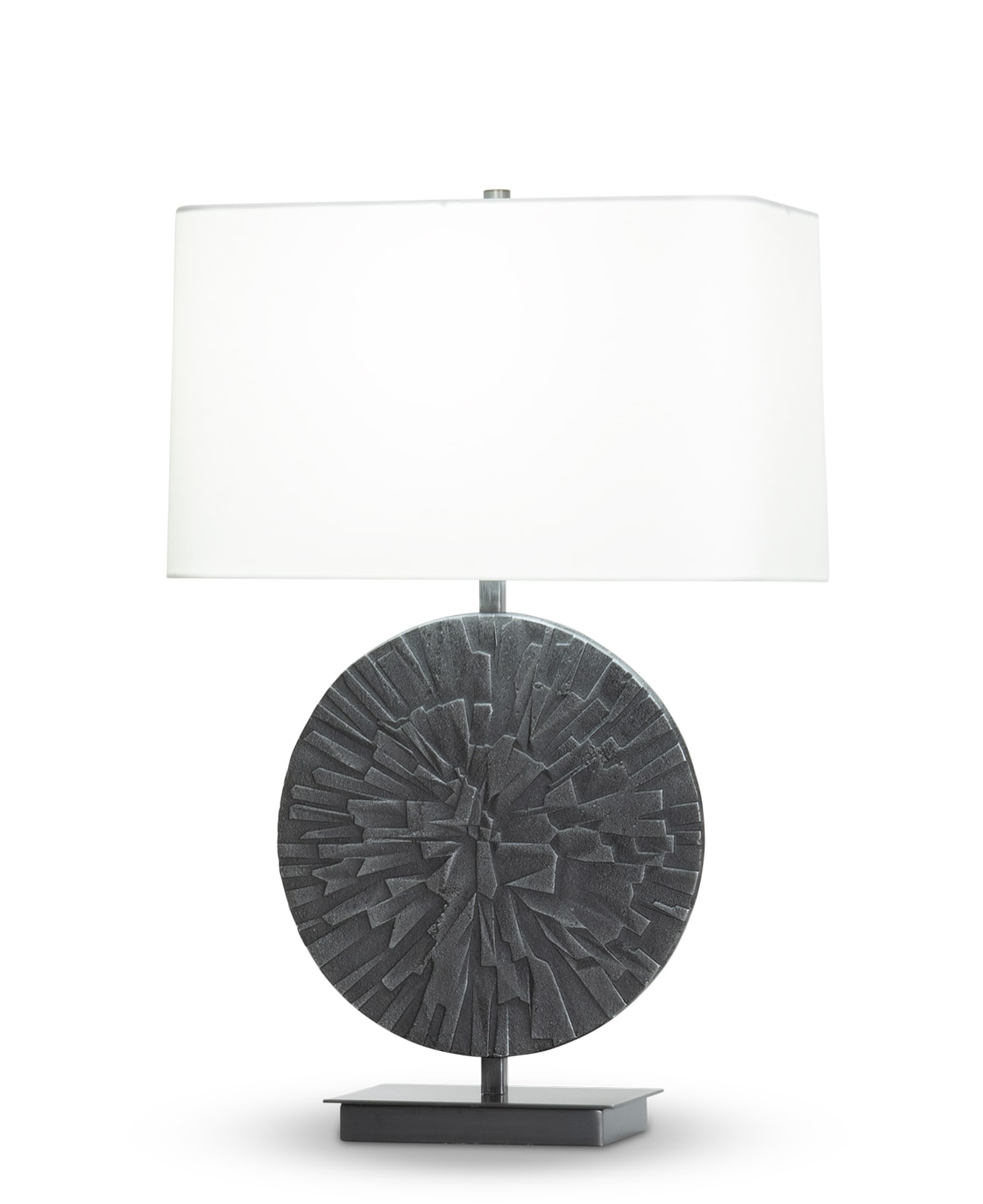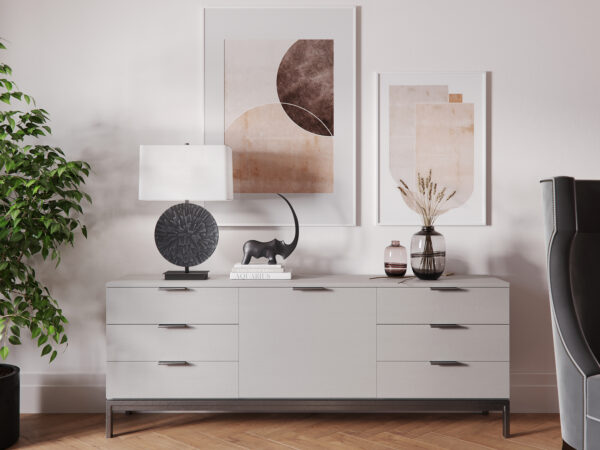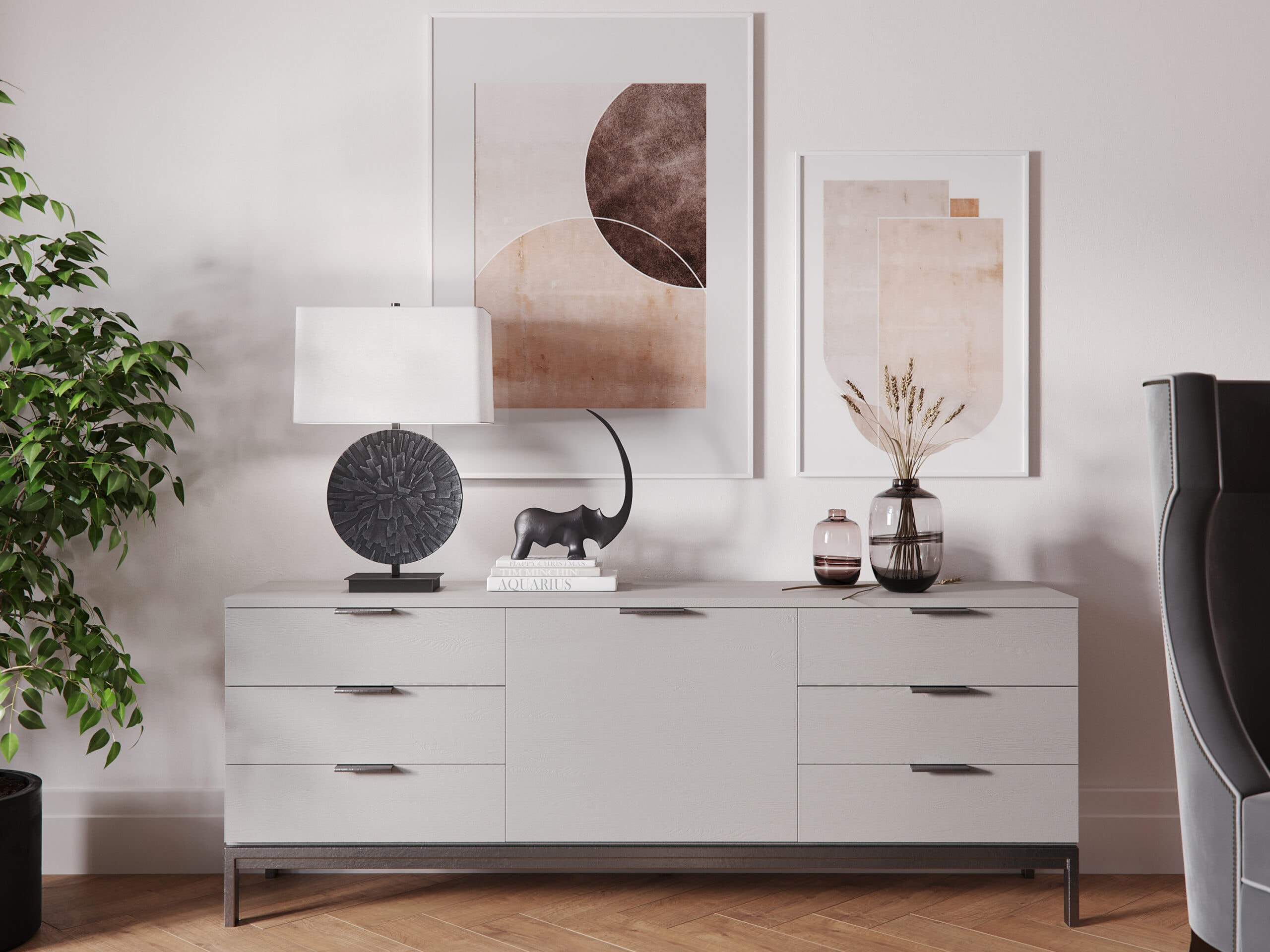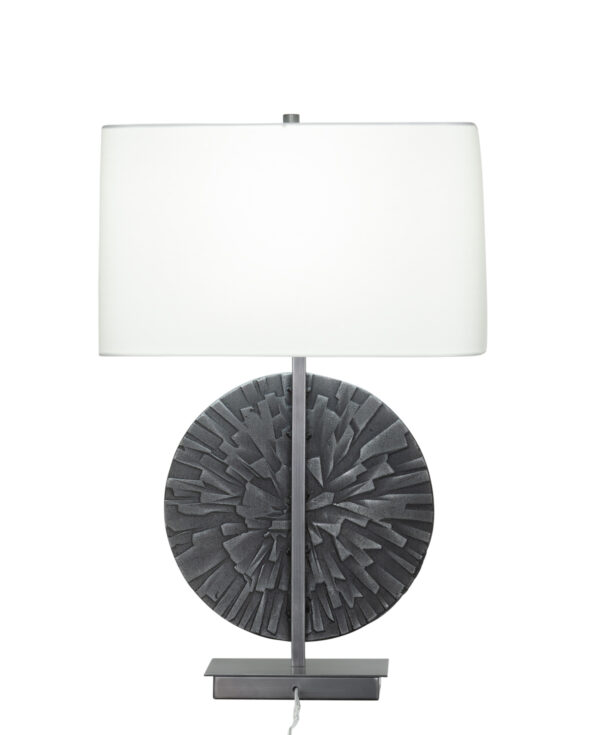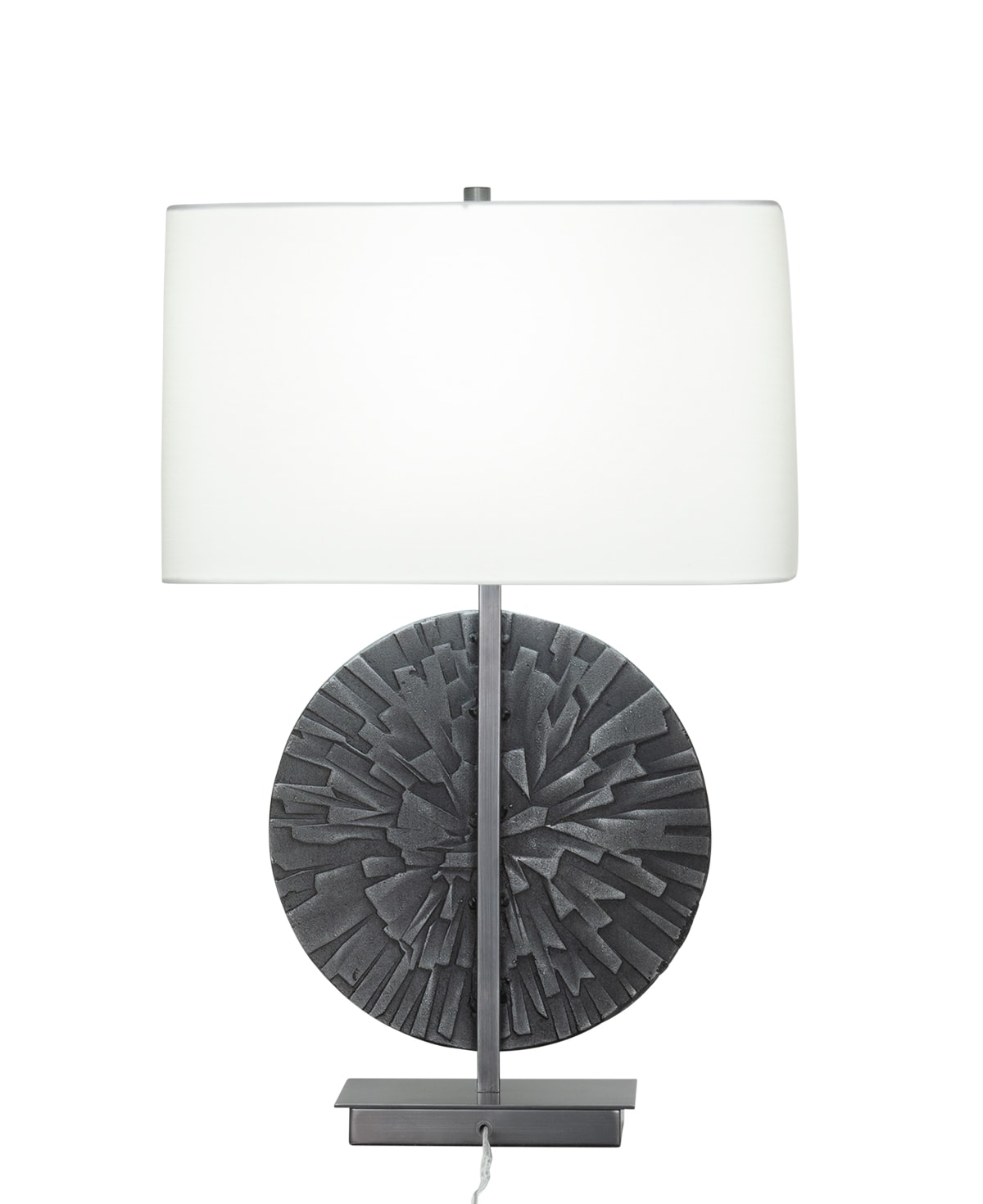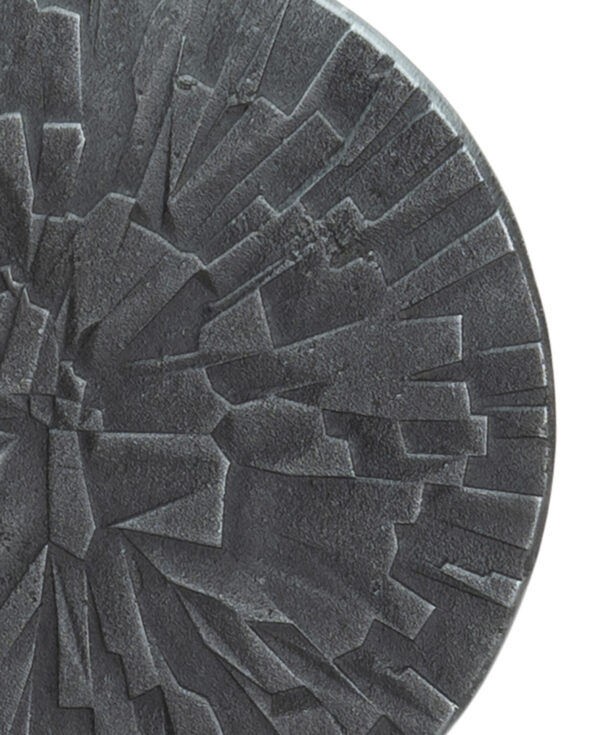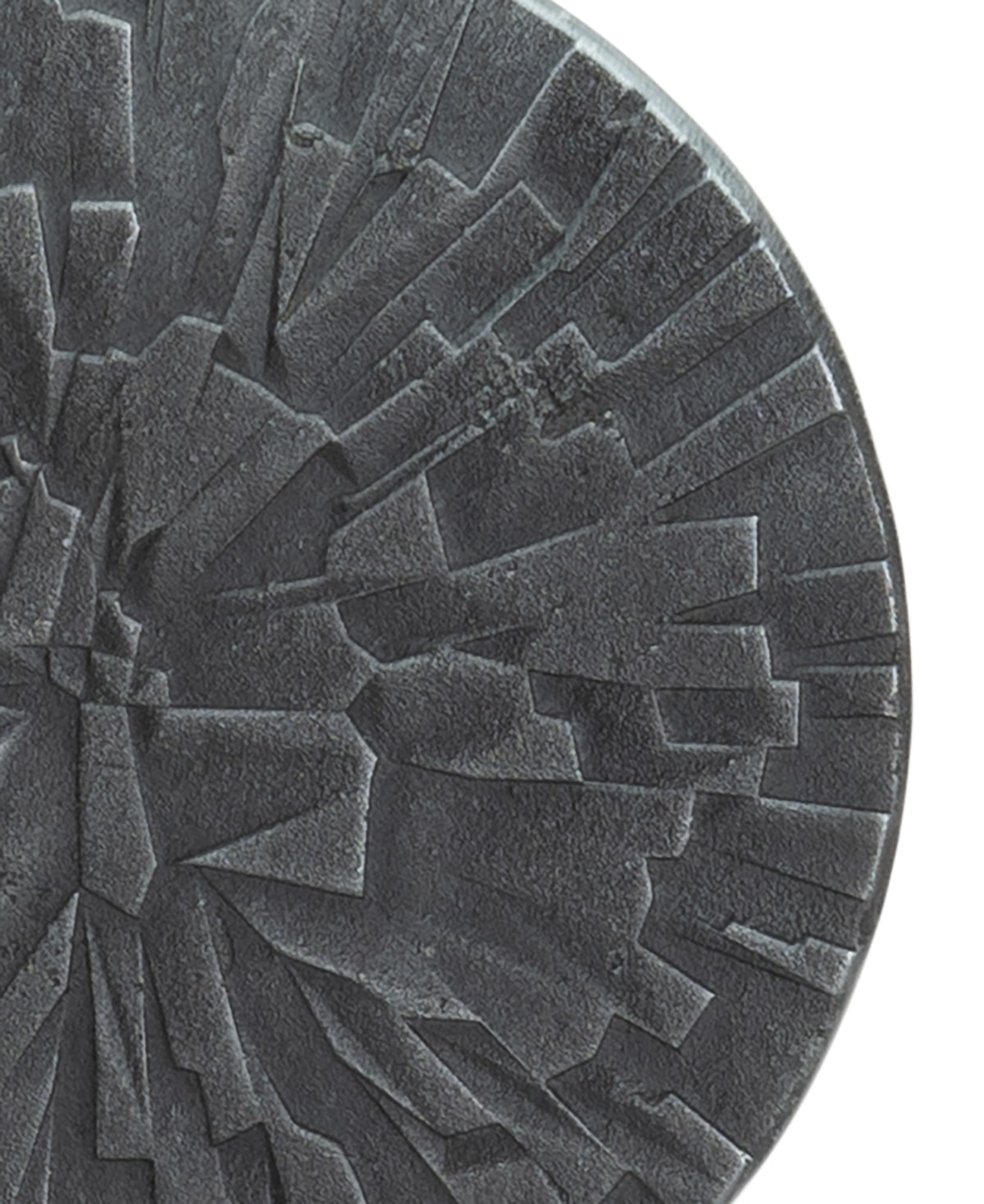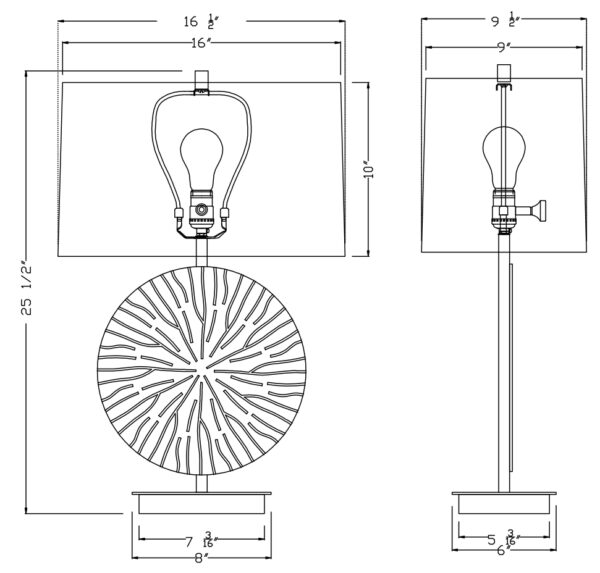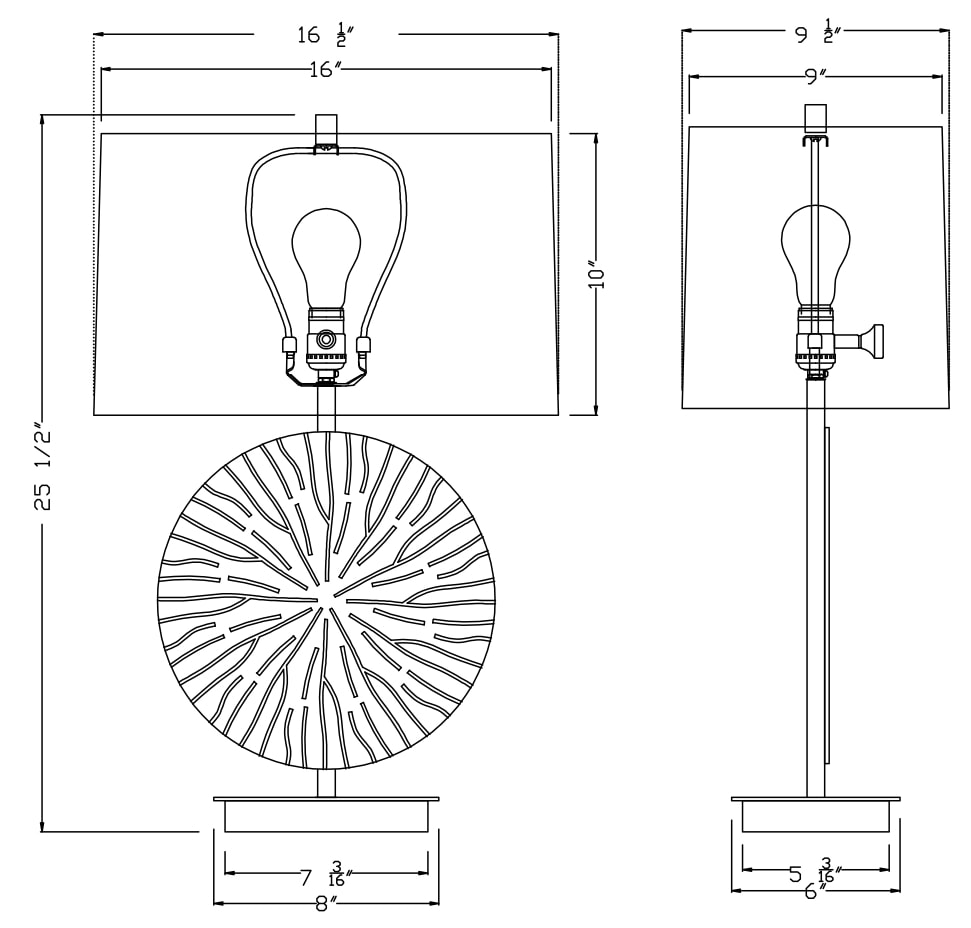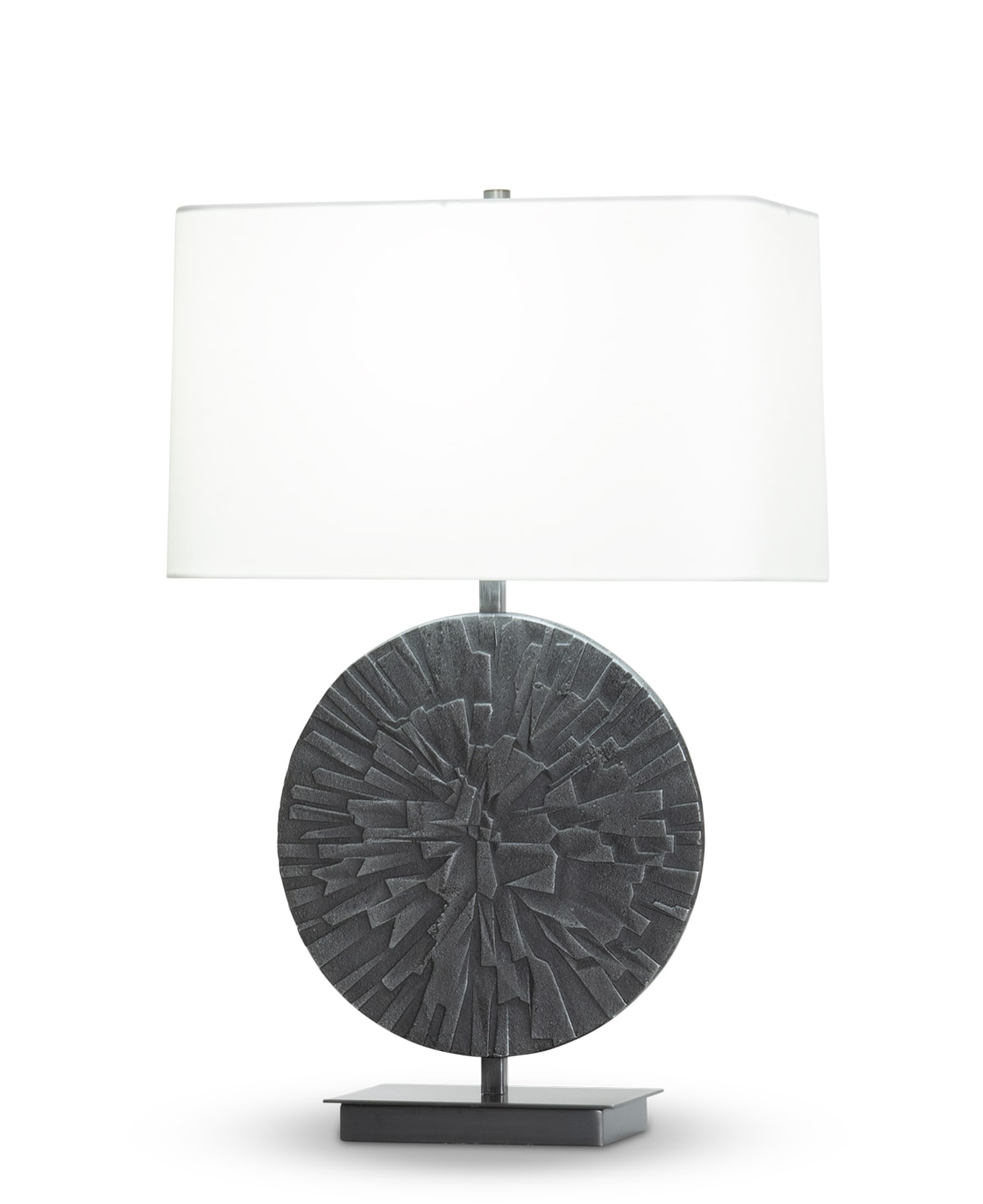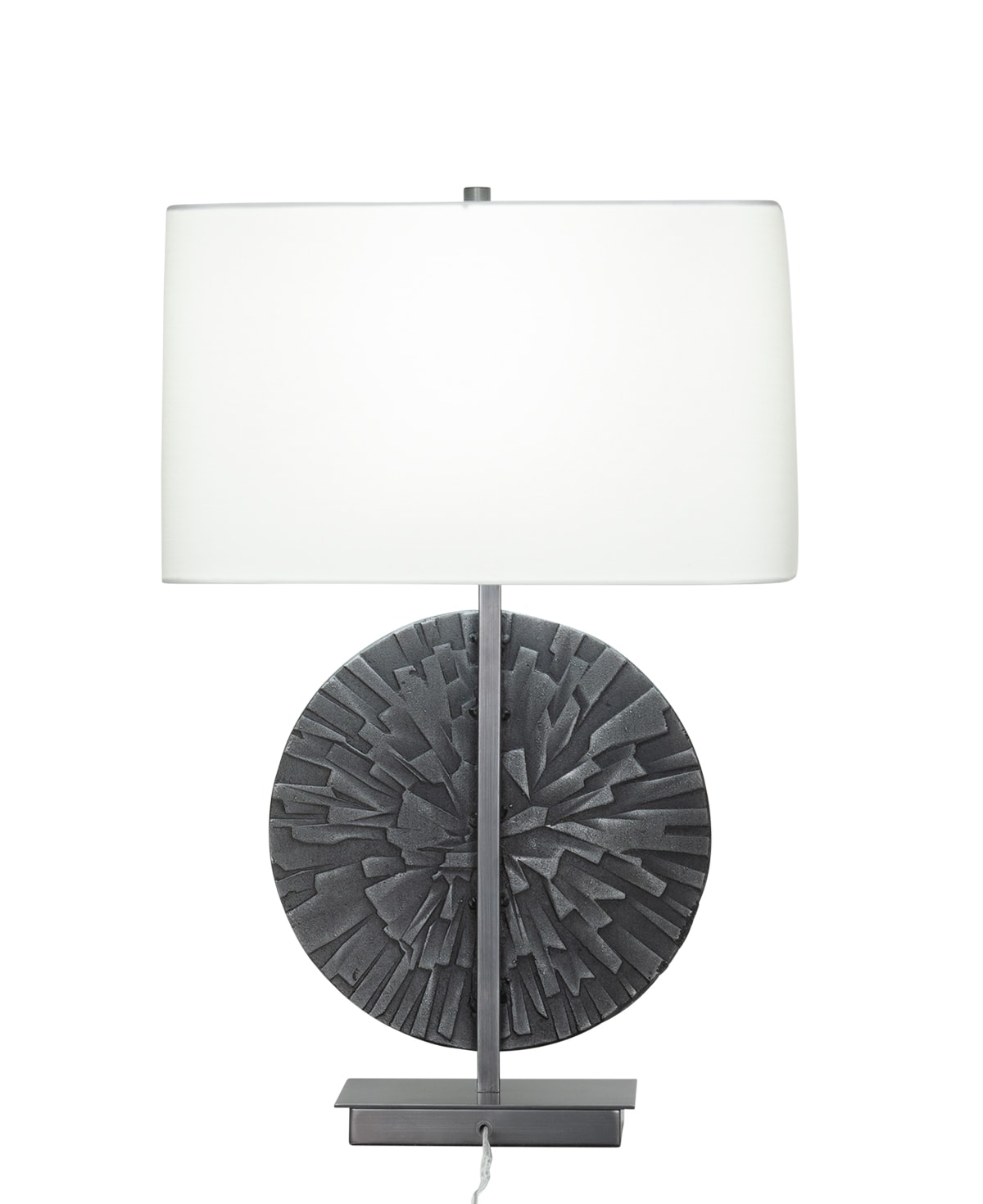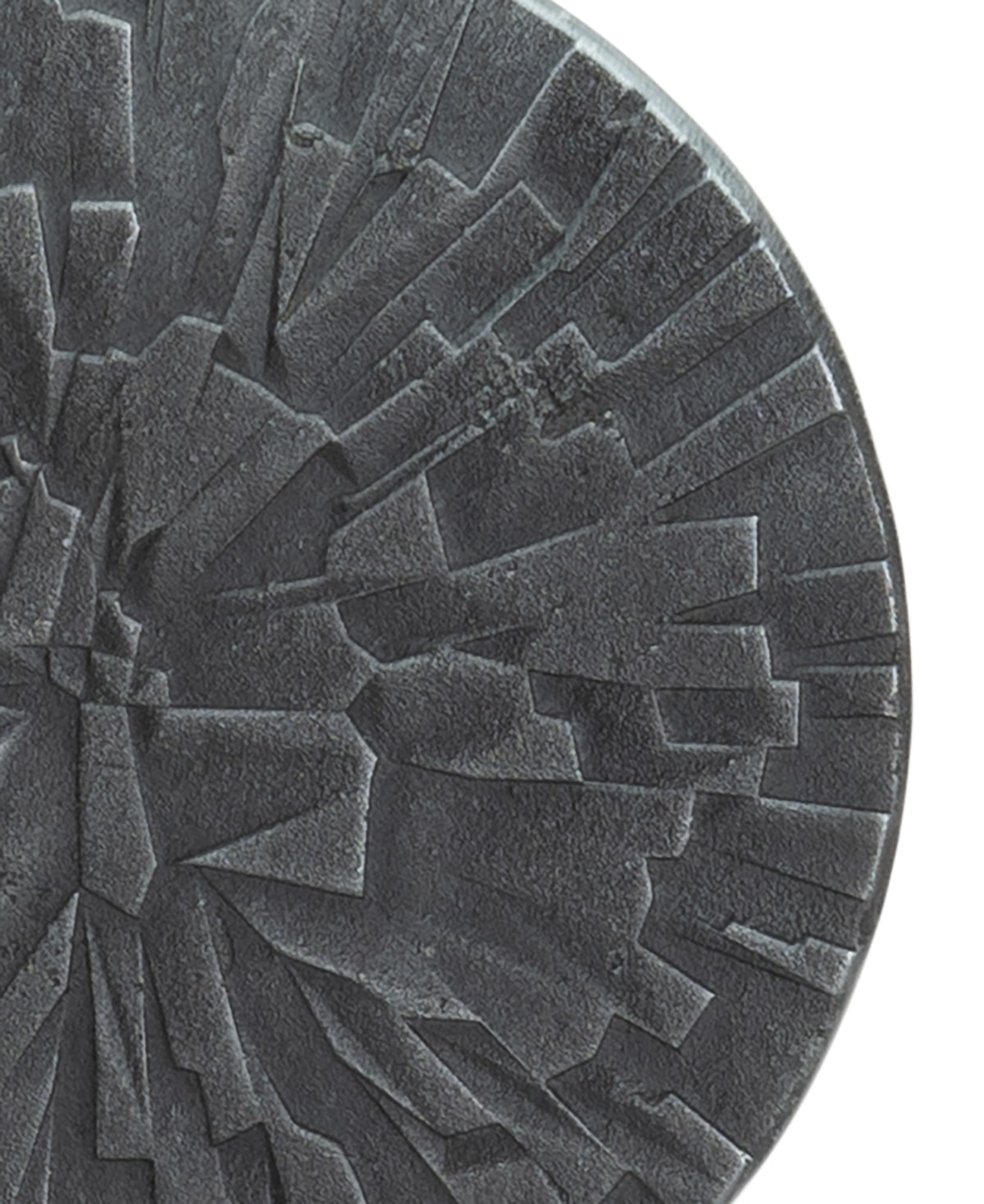 Product #4442
Sadie Table Lamp
HEIGHT: 25.5″H
FINISH: metal, antique black finish
SHADE: rounded rectangle; 16″W(t) x 9″D(t) x 16.5″W(b) x 9.5″D(b) x 10″H
SOCKET: 150W 3-way
WEIGHT: 17 lbs

This medallion table lamp would bring an antique sensibility to a living room. The Antique Black finish on the design adds to its charm, while the free-flowing carving on its body is perfectly imperfect. A rounded rectangular shade completes the look.