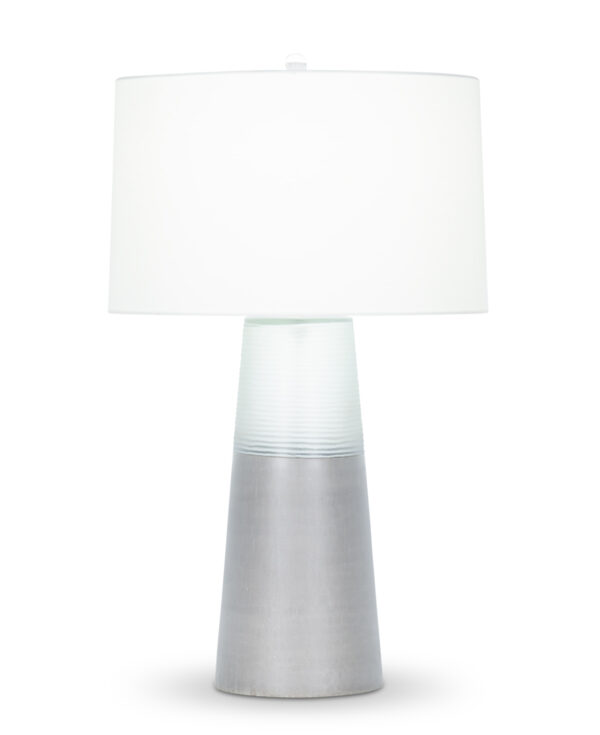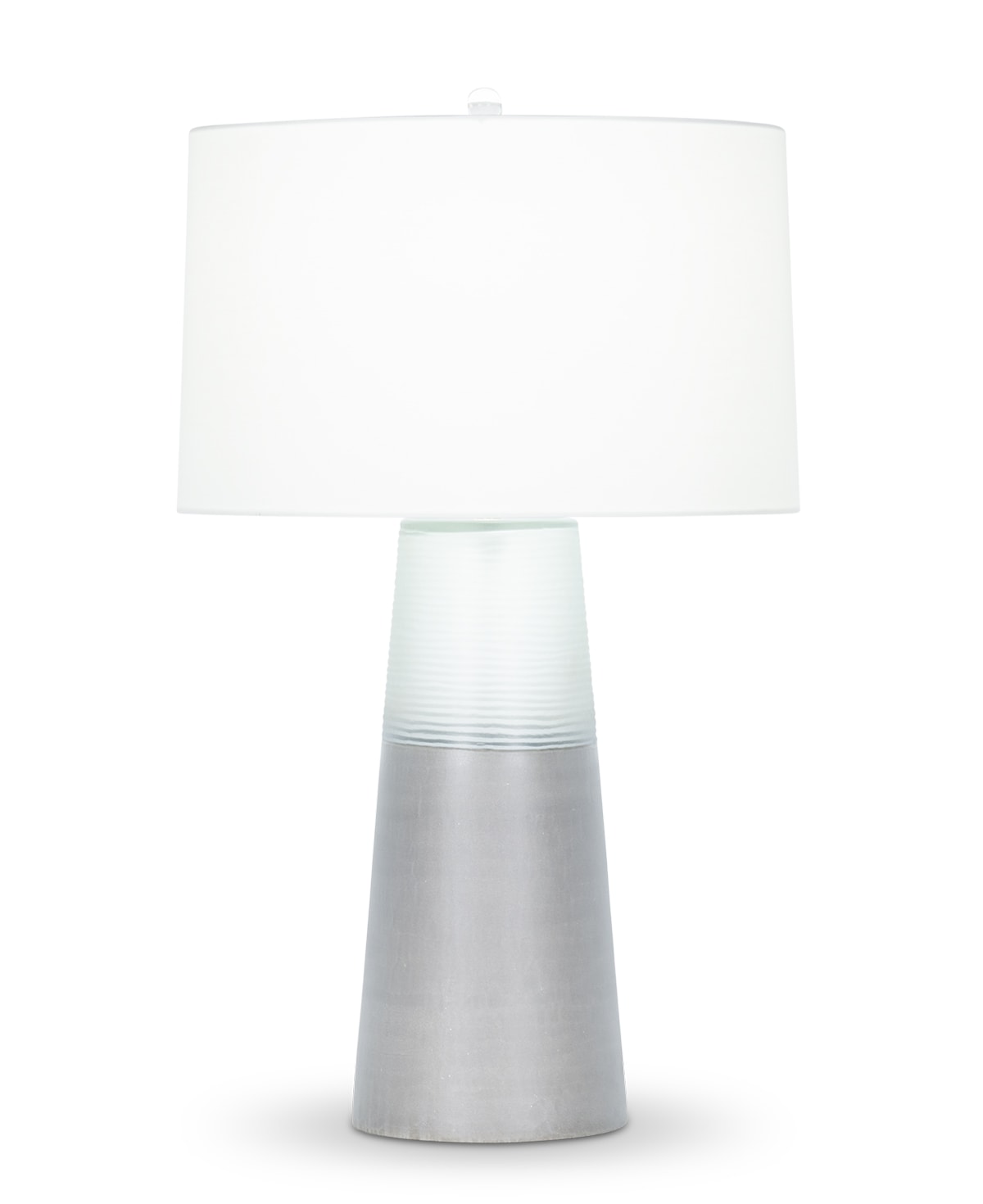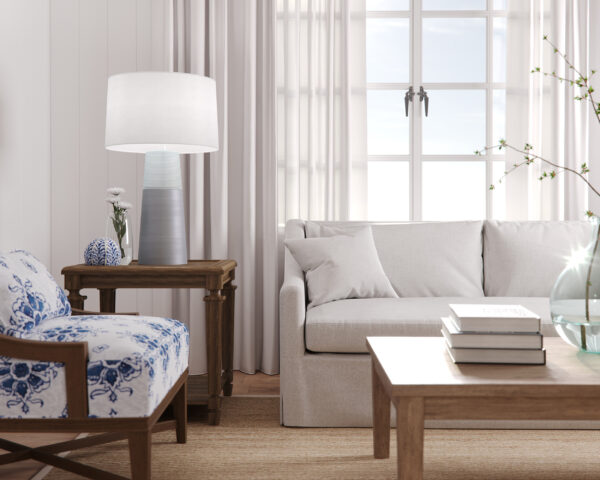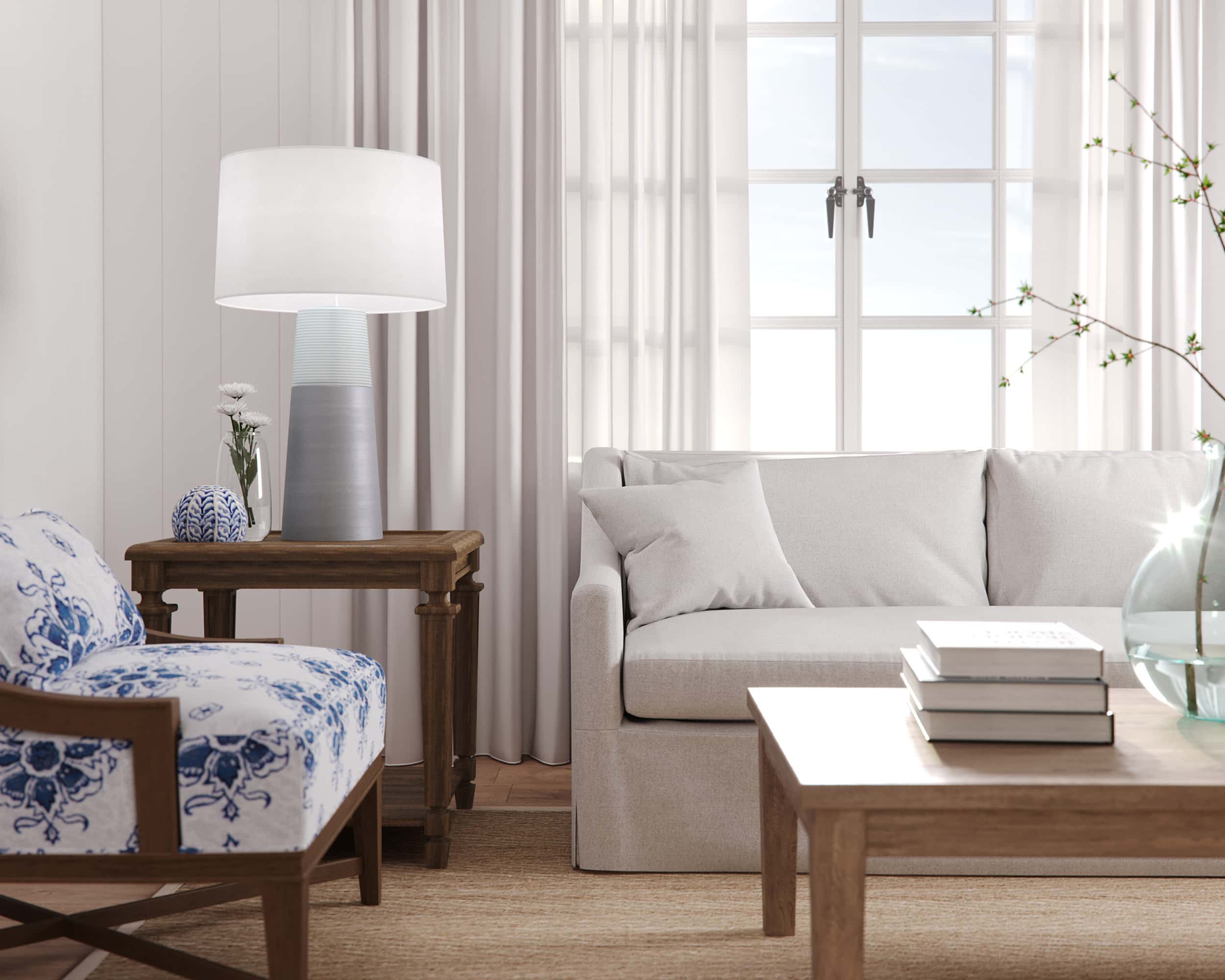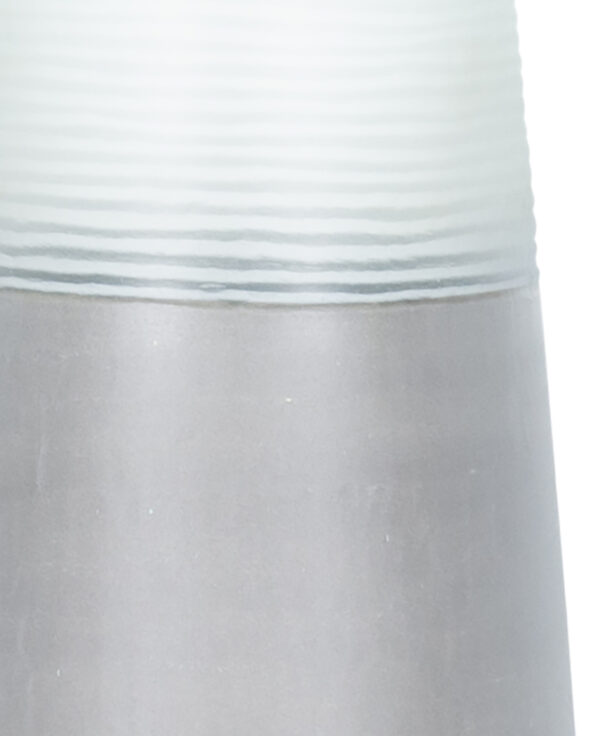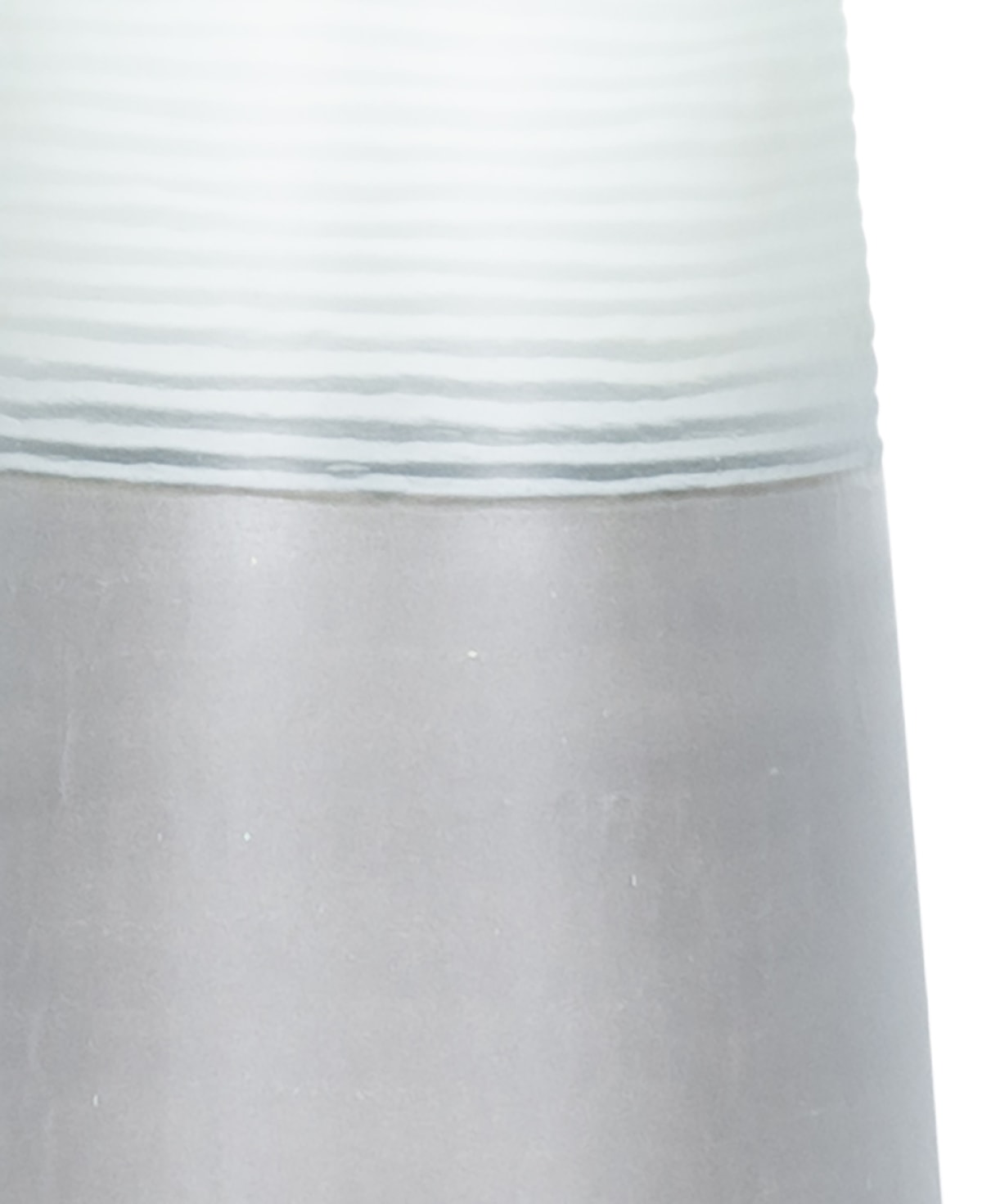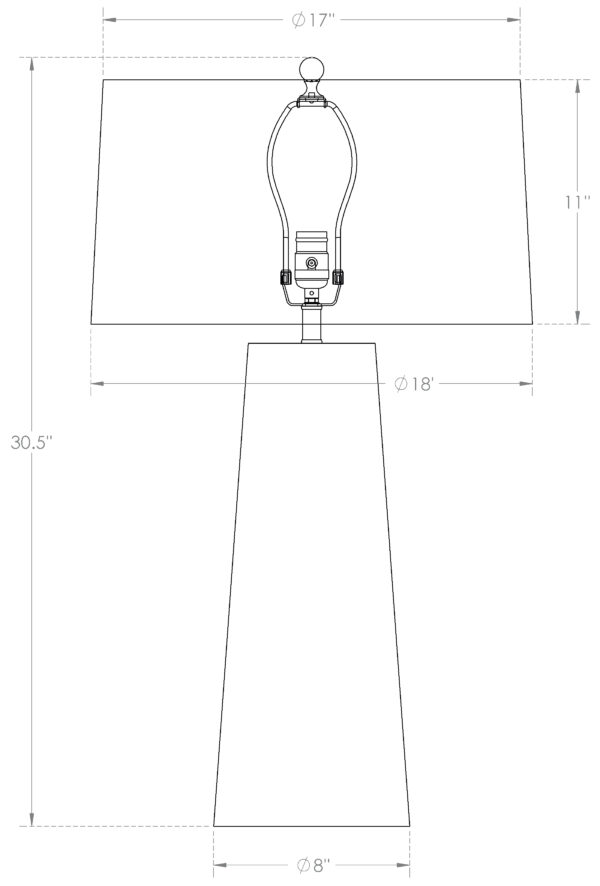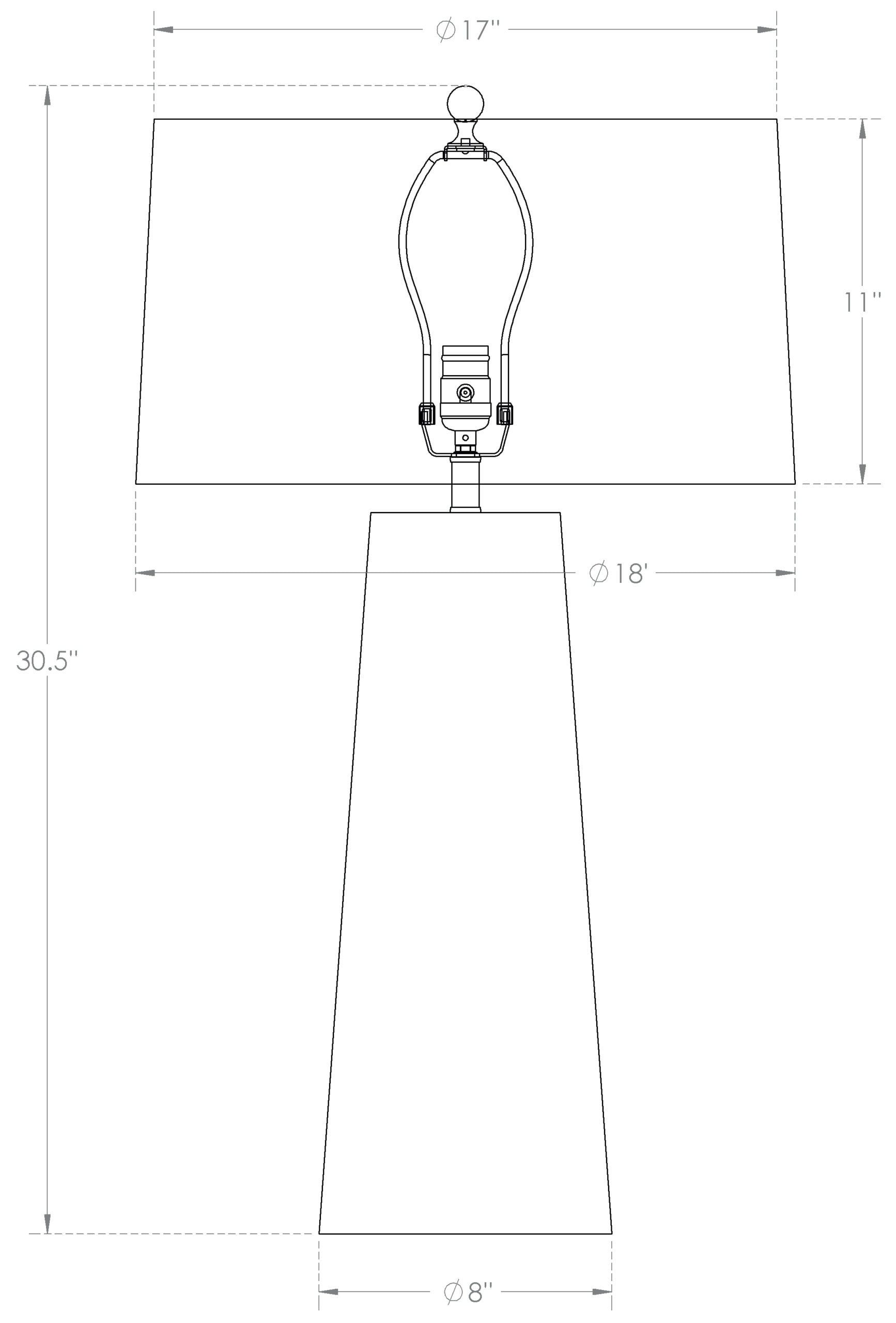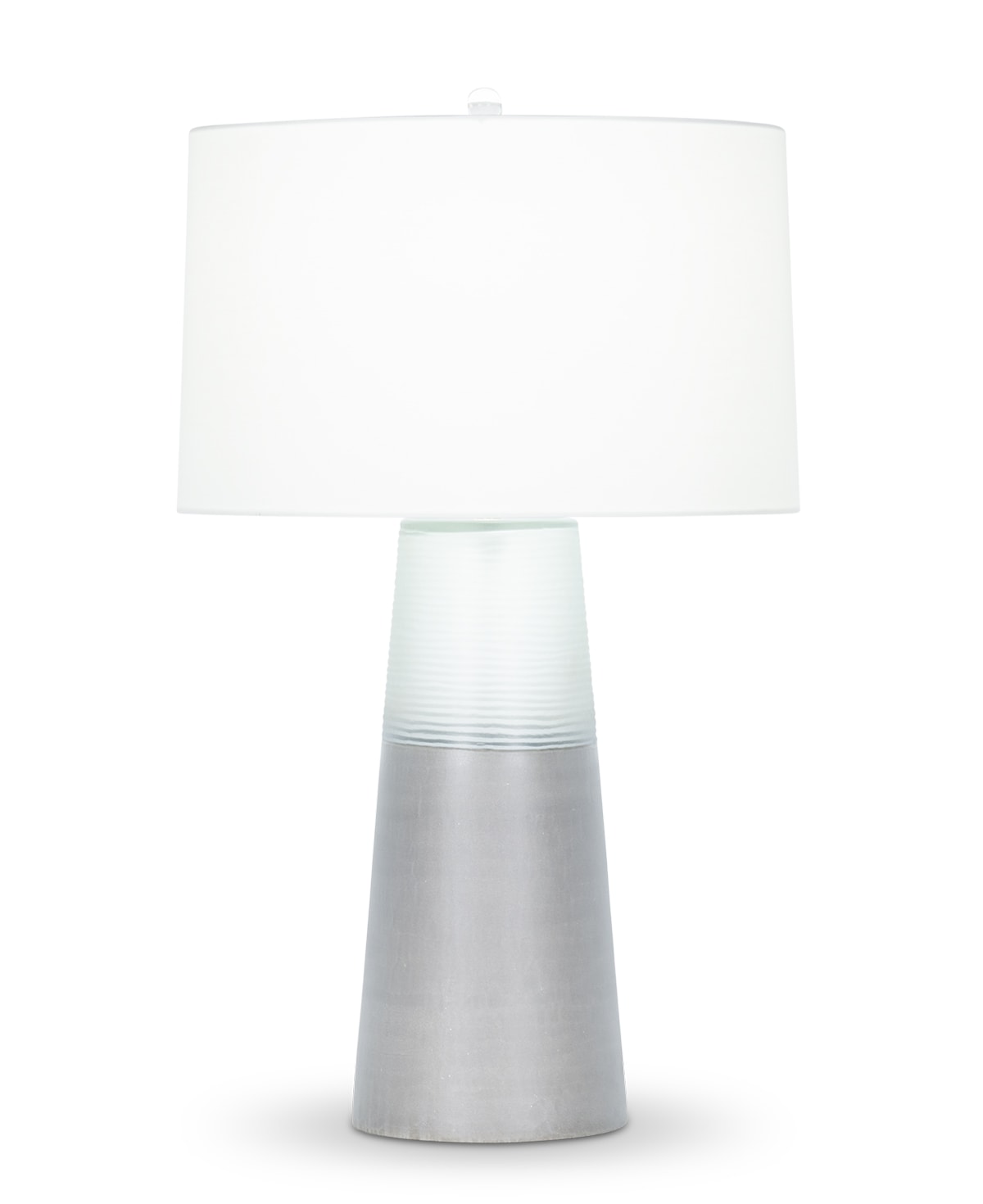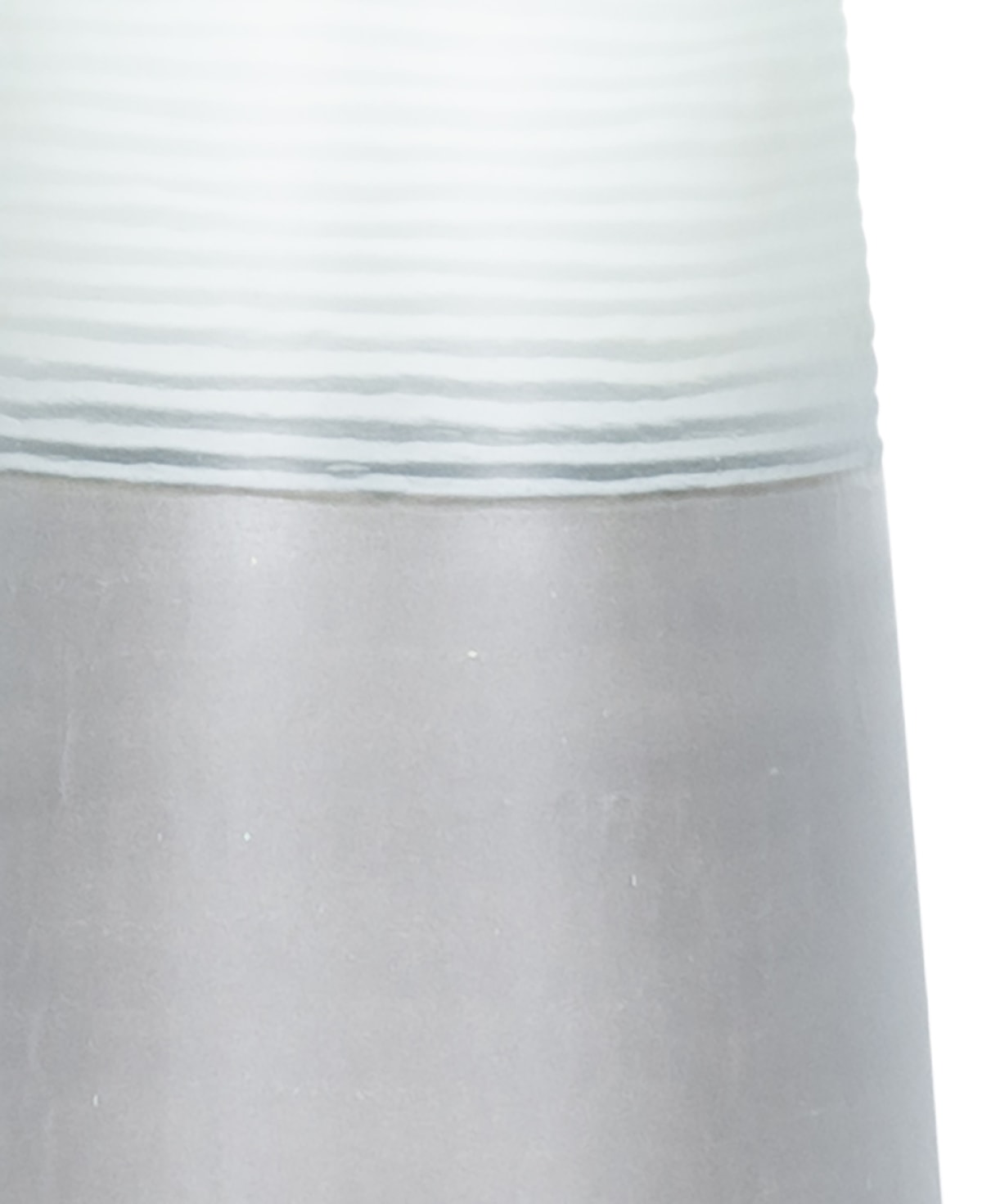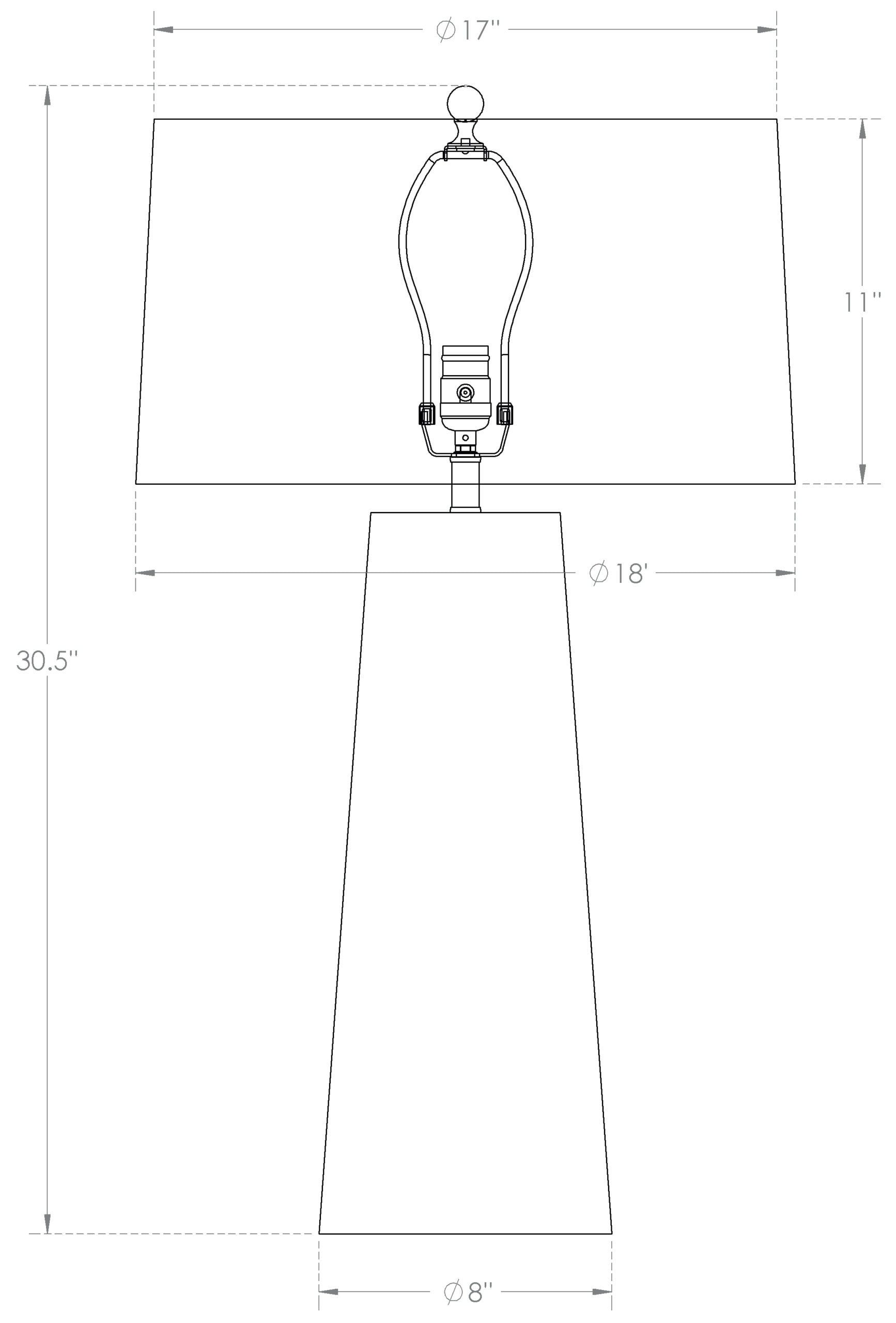 Product #4434
Marnie Table Lamp
New!
HEIGHT: 30.5″H
FINISH: mouth-blown glass, grey finish; mouth-blown clear reeded glass
SHADE: tapered drum; 17″ø(t) x 18″ø(b) x 11″H
SOCKET: 150W 3-way
WEIGHT: 10 lbs
NOTE: handmade, finish may vary

Mouth-blown glass is treated two ways in this table lamp — at the bottom of the body in a Grey finish and at the top in a Clear Reeded look. The combination of these finishes is unexpected and artisanal, perfect to be topped with a simple Off-White cotton shade.