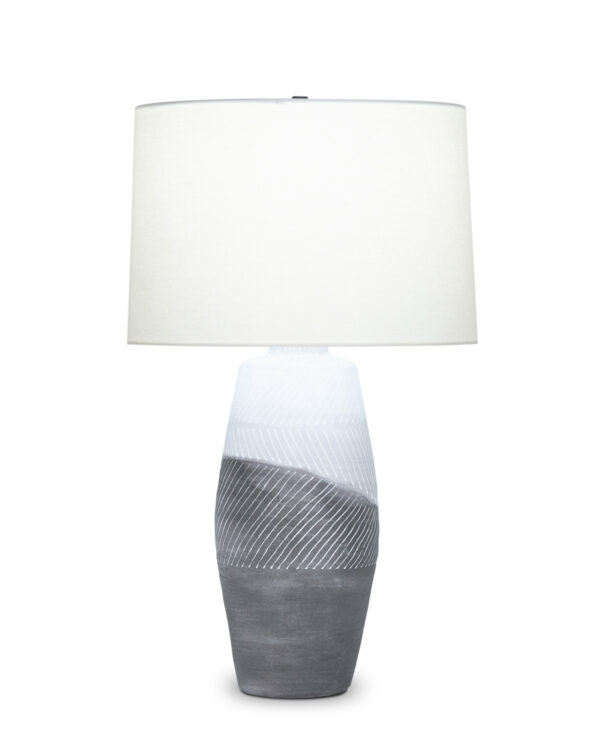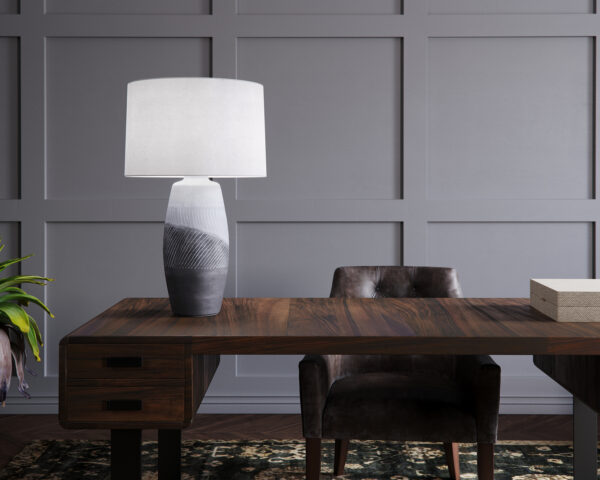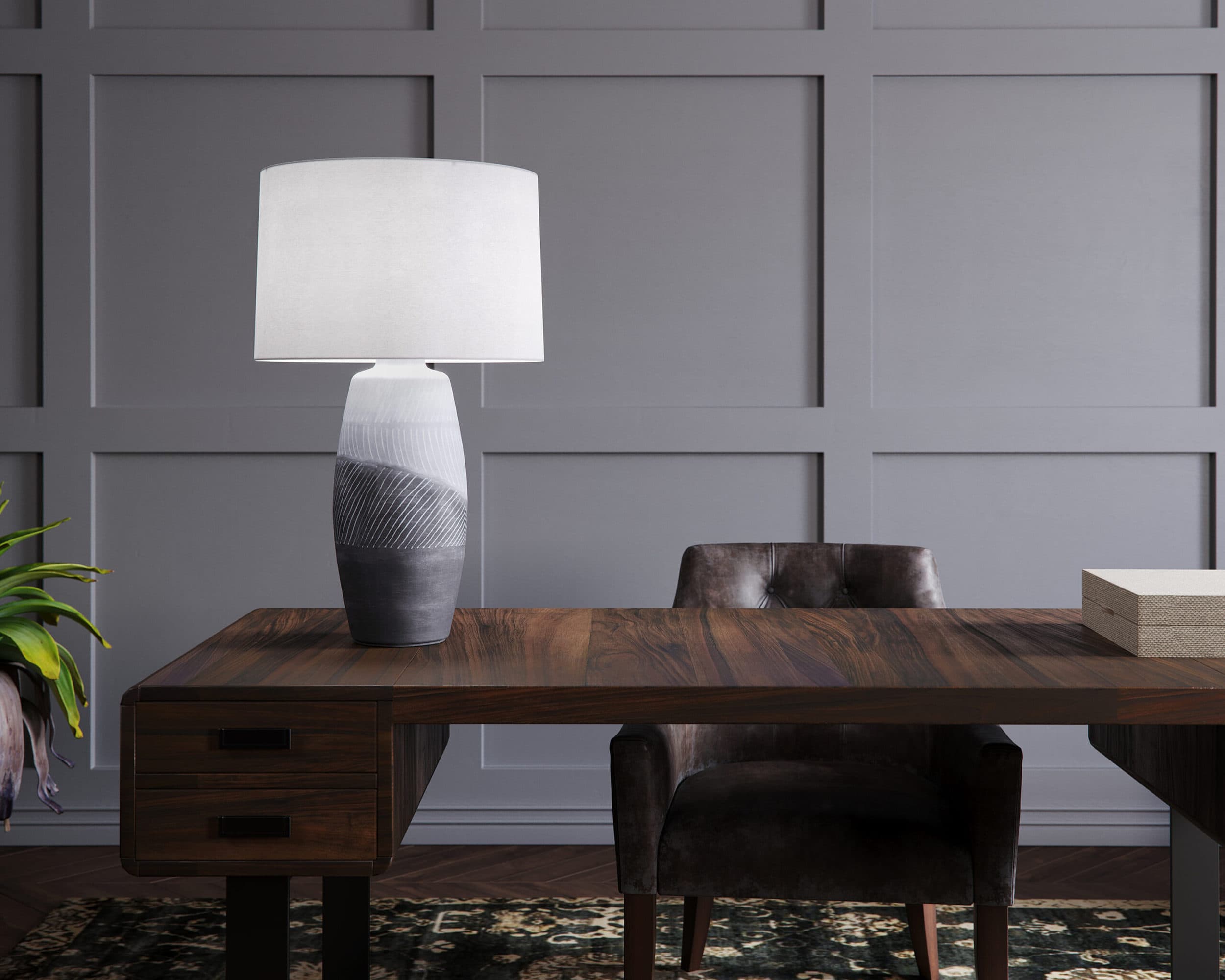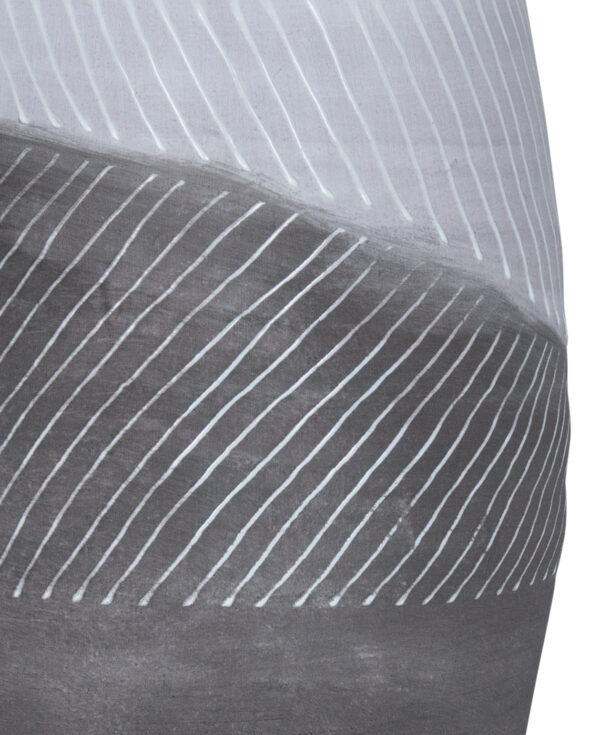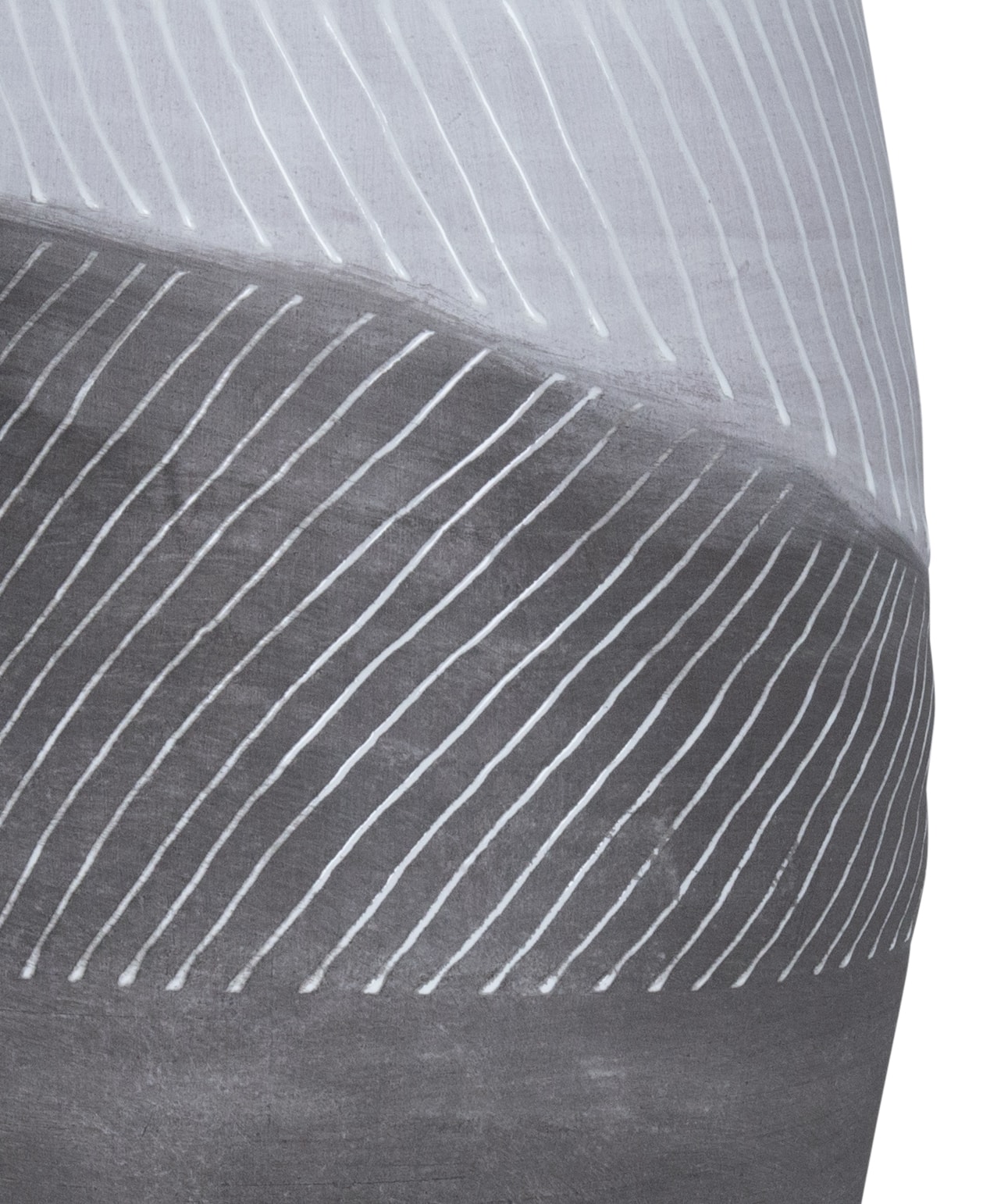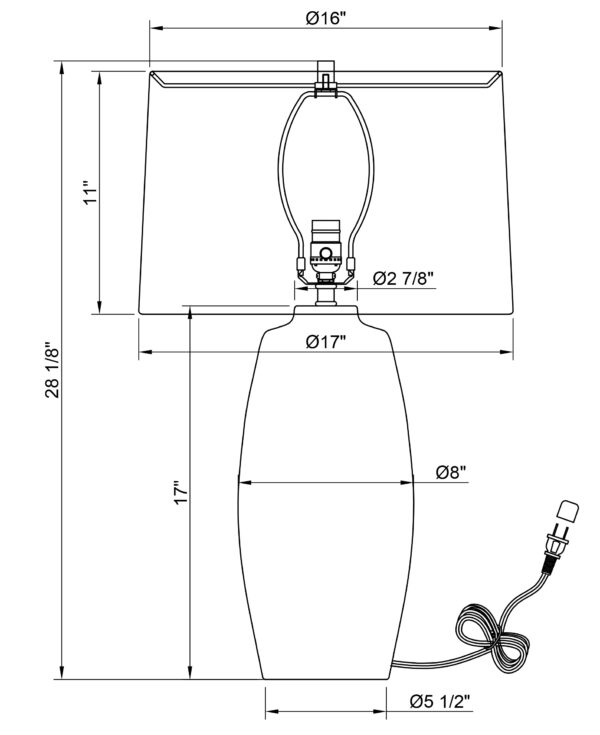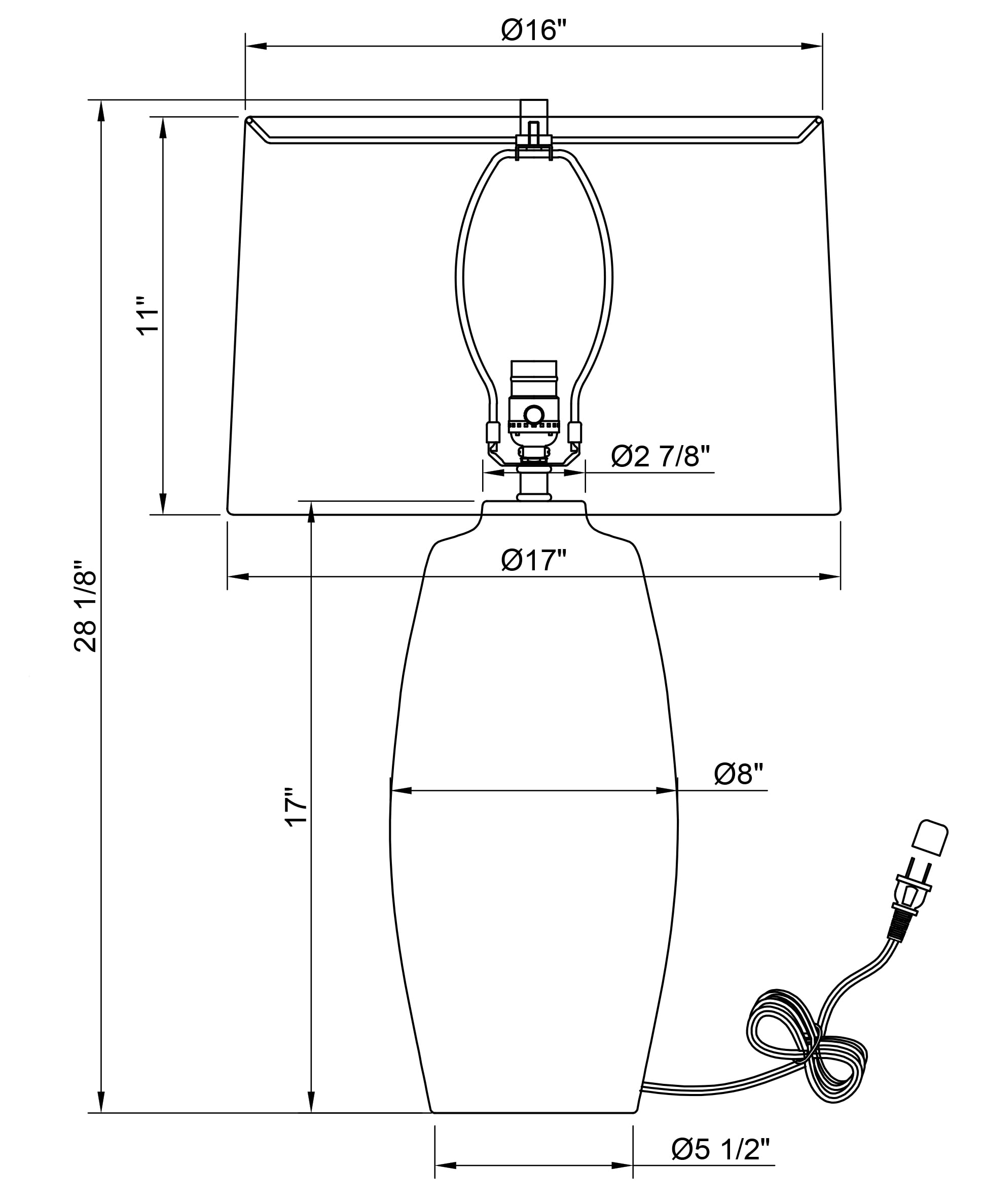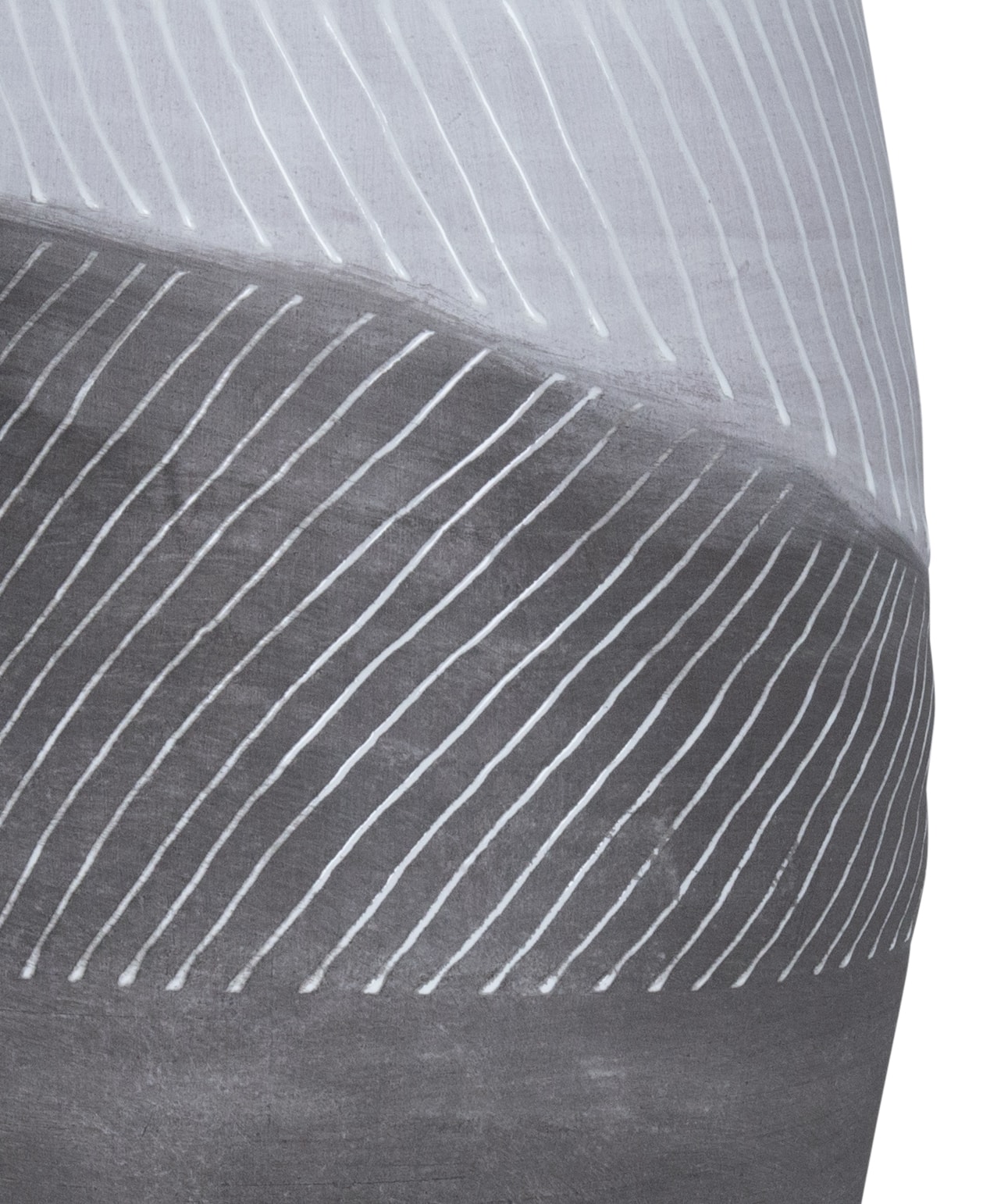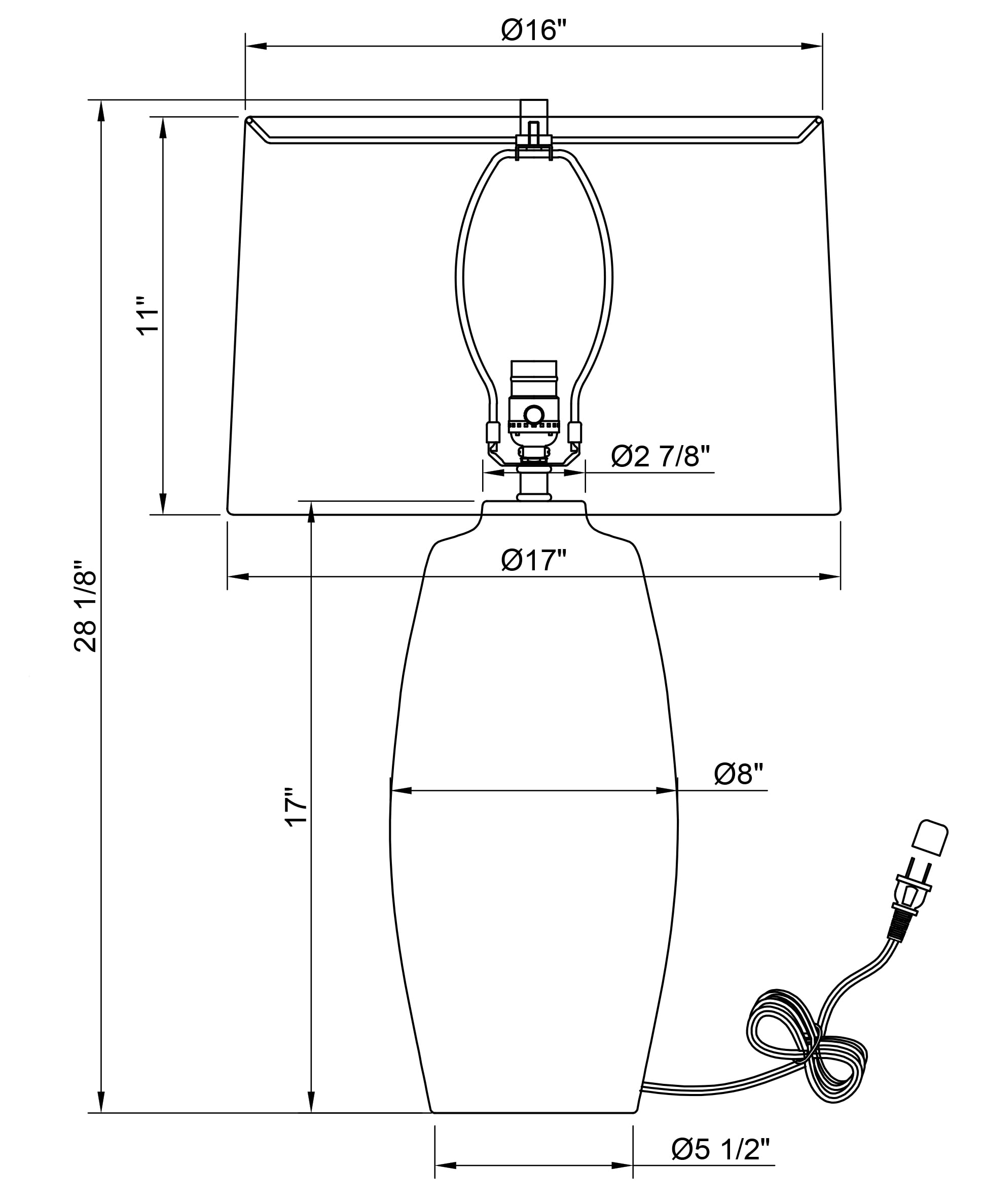 Product #4498
Aaron Table Lamp
New!
HEIGHT: 28″H
FINISH: ceramic, varying shades of grey
SHADE: tapered drum; 16″ø(t) x 17″ø(b) x 11″H
SOCKET: 150W 3-way
WEIGHT: 16 lbs

Stylish and eclectic with an organic quality, this ceramic table lamp in varying shades of gray is perfect for those modern interiors that need a touch of texture. An off-white linen tapered drum shade tops the look, which would add an interesting neutral accent to a bedroom.